UNLIMITED Starters & Drinks at Jalsa -The Coal Bar, Andheri Kurla Road
Andheri Kurla Road: UNLIMITED Starters & Drinks at Jalsa -The Coal Bar
Get this Groupon to UNLIMITED Starters and Drinks combos at Jalsa and step into awesome.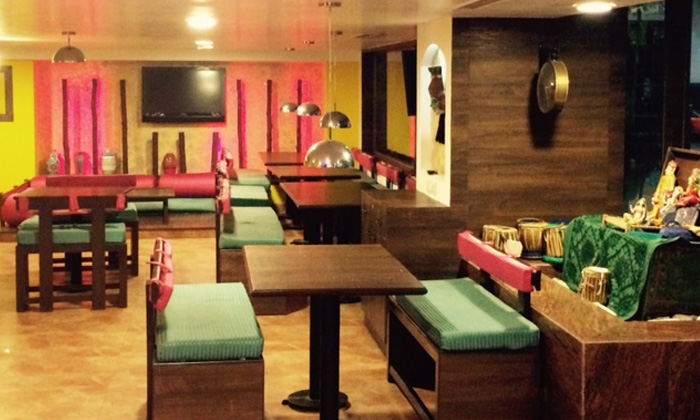 The Deal
Choose from the following offers for 1 person:
Offer 1 - Rs.599 instead of Rs.1200:
UNLIMITED Starters
3 Domestic Drinks / 6 Brewed Drinks
Offer 2 - Rs.599 instead of Rs.900:
UNLIMITED Starters
UNLIMITED Mocktails
Timings: 5:00PM onwards
Groupon Partner: Jalsa - The Coal Bar at VITS
The maxim of JALSA - The Coal Bar is not just about eating out, but it is about an evening full of excitement, music, and great food. Inspired by the uninhabited opulence and love stories of rural India, JALSA - The Coal Bar promises gourmet diners an experience like never before. The restaurant brings to Mumbai the passion and palate of genuine Indian Cuisine. The Restaurant, transports from the present to the opulent era of rural Indian Dhabas, authentic décor, the typisch "Katya" rustic benches, stools, and the theme design on the cushions to the curtains is a straight lift off from a village film set. Quench your thirsts with homemade Chaas in coolads and savour Chefs delicacies, wash it down with a variety of mocktails & other mixed drinks from the bar.
Discuss this offer