Rs.1099 for a Bleu Rucksack. Choose from 4 Colors
- EXPIRED
Bleu Rucksack

This unisex and free-size bag is great for those short getaways. So grab today's Groupon for a Bleu rucksack bag in a choice of 4 colors!

Offer 1: Red Bleu Rucksack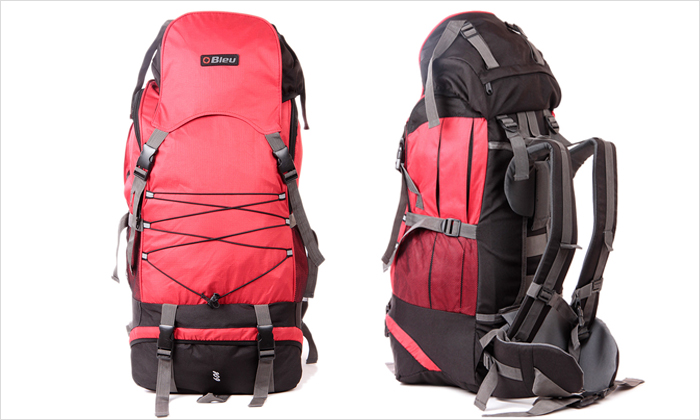 Offer 2: Navy Blue Bleu Rucksack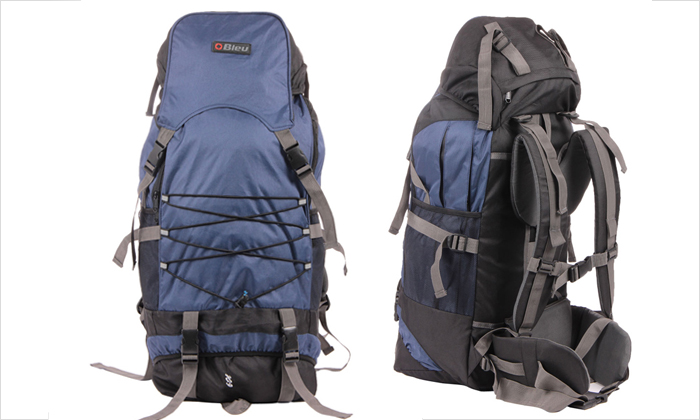 Offer 3: Olive Green Bleu Rucksack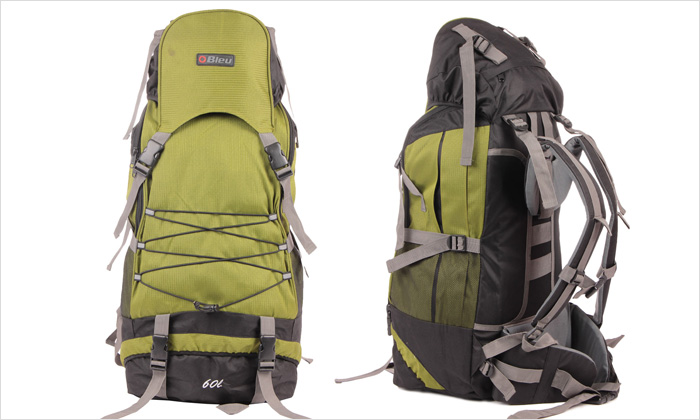 Offer 4: Royal Blue Bleu Rucksack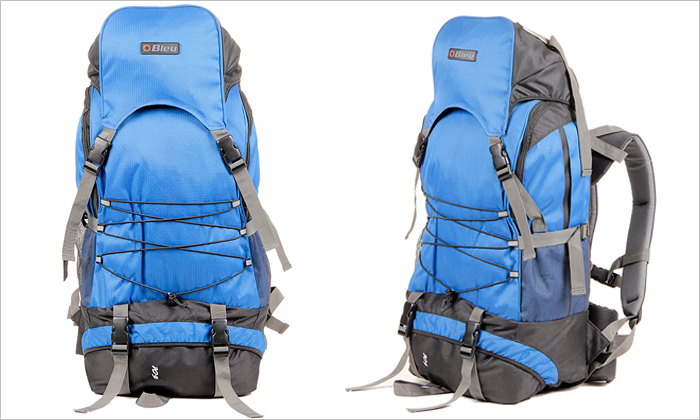 Product Overview:
Enter the world of adventure and fun with the Bleu- Summit Series Rucksack-60 L. This unisex and free size bag is great for a majority of your escapades; encompassing several features, this bag ensures that all your needs are met. Make the most of your getaways by taking all that you want, as this bag is compact and the load remains slender allowing you to carry most of your requirements.
Body: Available in 4 colors This Bleu rucksack is resilient to common damages like tearing and ripping, as it has been made in 420D Nylon Donier. Measuring 128.2522 inches in dimension and weighing 1500g, this bag has a compressed profile. In order to enhance your convenience, this bag has adjustable shoulder straps, which allow you to alter the height of the load. The 60 litres carrying capacity of this Bleu rucksack saves you the pain of carrying extra baggage when you need to pack for several days. You can arrange your things in the order you use them, as this bag has a top loading facility. To add to your comfort, this bag has been equipped with two aluminium stays which help the rucksack take the shape of your body.
Features: The Bleu Rucksack-60 L makes certain that your expeditions are enjoyed to the fullest , this bag is sure to add sturdiness to your gear. You don't have to worry about your water bottle or any other items getting lost in the huge load, as this bag has two daisy chains in the front where you can clip on small accessories and of course your bottle; these daisy chains can also be used to hang lightweight equipment. Enjoy the snowfall, as the snow skirt prevents your belongings from getting damp. To give you an easy hold of the bag, especially when the load is less, this bag has a reinforced haul loop. To upsurge your comfort while you are climbing, hiking or trekking, this bag has generously padded shoulders, back and waist. The elasticized cord lock along with the zipper and buckle closure keeps your possessions safe, thus preventing them from falling off when you are busy in various adventure activities. The dual compression straps on the sides along with the sternum straps stabilize your load and prevent it from shifting around. This bag has five pockets which make extra room for all your essentials. . The hood with the gusseted pocket is where you can keep items you will need frequently this Bleu Rugsac 60 L has enhanced durability and sturdiness.
Dimensions of the Rucksack Bags:
Main Compartment: 23.5" x 13" x 9"
Top compartment : 9" x 11" x 7.5"
Bottom Compartment: 8.5" x 12" x 6"
Discuss this offer