Pay Rs.99 Now & Get Rs.500 OFF on All Electronics & Accessories at Ezone- 94 Stores Across India
Pay Rs.99 Now & Get Rs.500 OFF All Products on Ezone - Future Retail Ltd., 94 Stores Across India
If technology makes you get all wide-eyed and show the world your pearly whites, this Groupon will require surgery to wipe that smile off your face. Enjoy your kind of candy land with this Groupon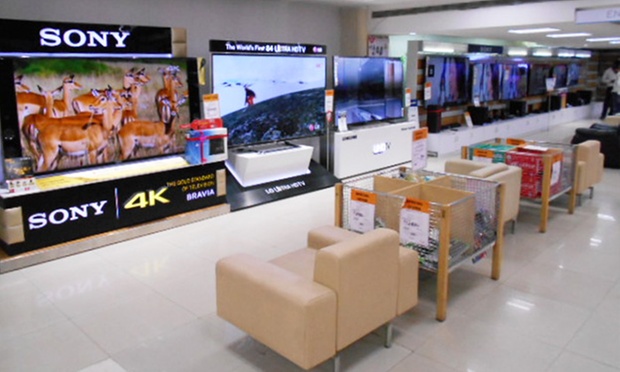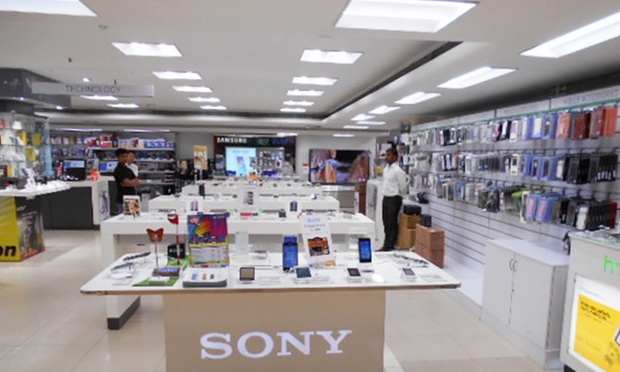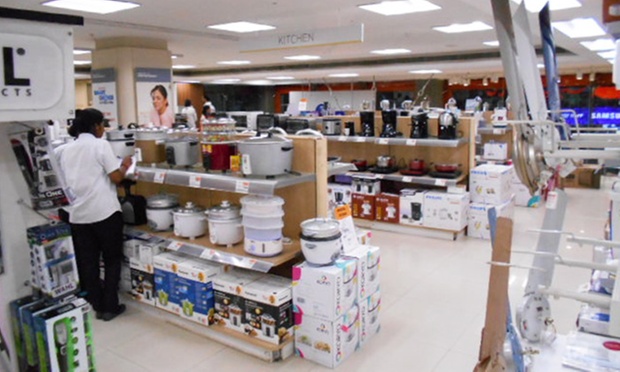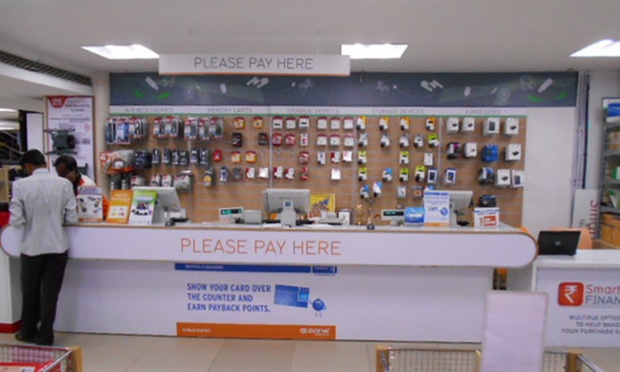 The Deal
Pay Rs.99 Now & Get Rs.500 OFF on All Electronics & Accessories at Ezone- 94 Stores Across India
Valid on Minimum Billing of Rs.2000
Click here for Detailed Outlet Addresses
Groupon Partner: Ezone - Future Retail Ltd.
Spread across 31 cities and 94 stores in India, Ezone is the electronics shopping destination from India's largest retail conglomerate – Future group. Ezone operates as stand-alone stores across India in Malls, High Streets and within other group format stores.
Ezone is committed to offering lifestyle solutions depending on the needs of customers. Hence, they not only offer the latest electronics - from technology products like LED panels, smartphones, laptops, cameras to home appliances, but also provide the right buying assistance. Further, services such as Easy Exchange, Extended Warranty, Instant Finance, Masterclass, Data Transfer and more ensure satisfying service
Easy Exchange / Smart Swap: Walk in to an Ezone store near you and exchange your old electronics for new. What's more, you could get up to double the value for your old electronics.

Customer Care / Troubleshooting Ezone Care: They resolve all your electronics related issues. It is all just a call away

Extended Warranty: Warranty plans, ensuring you enjoy hassle-free service even after manufacturer's warranty is over.

Reward Points / Payback: It is the sole electronics retail partner on Payback. Swipe your card to earn and redeem payback points on your purchase.

Instant / Smart Finance: They make latest technology affordable throughout the year with smart finance options. Avail instant finance from leading banks and financial institutions at an Ezone near you.

Masterclass: Demystifying technology, bringing expert advice from across the tech domain. From photography to culinary delights and tips & tricks for your smartphones and home entertainment systems, Masterclass covers it all.

Data Transfer: Now upgrade to the latest devices without fear of losing your data.

Gift Vouchers: Available in denominations at an Ezone near you.
Future Group is among India's leading business houses with multiple businesses spanning across the consumption space. The group operates some of India's leading retail chains like Pantaloons, Big Bazaar, Food Bazaar, Central, Home Town and eZone and also has allied businesses in consumer finance, life and non-life insurance, logistics infrastructure and supply chain and brand and IPR development. The group operates in over 85 cities and towns and 60 rural locations across India. The group's retail formats connect over 220 million customers to over 30,000 small, medium and large enterprises that supply products and services to its retail chains. Future Group believes in developing strong insights on Indian consumers and building businesses based on Indian ideas, as espoused in the group's core value. The group's corporate credo is, 'Rewrite rules, Retain values.'
Discuss this offer