Lunch Buffet at BlueFox@Madhapur, Madhapur
- EXPIRED
Located at Madhapur
Inclusive of all taxes and service charges
For large groups attractive banquet space will be provided on additional charges
Strong list of flavor packed dishes all packed in a single meal! Romance your food with this Groupon to BlueFox@Madhapur.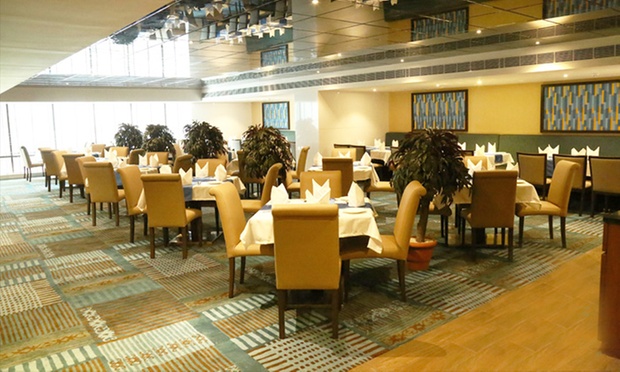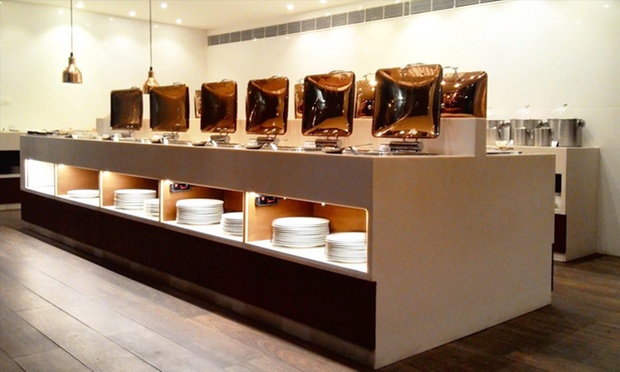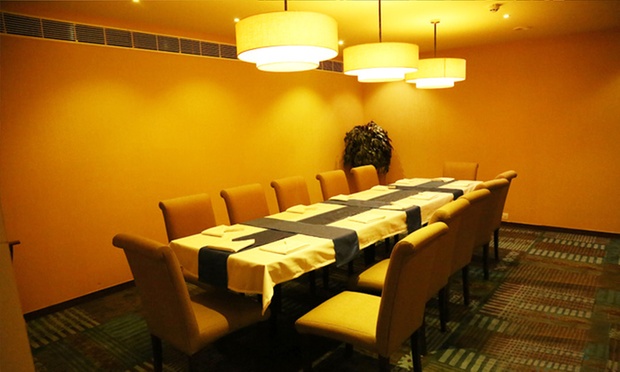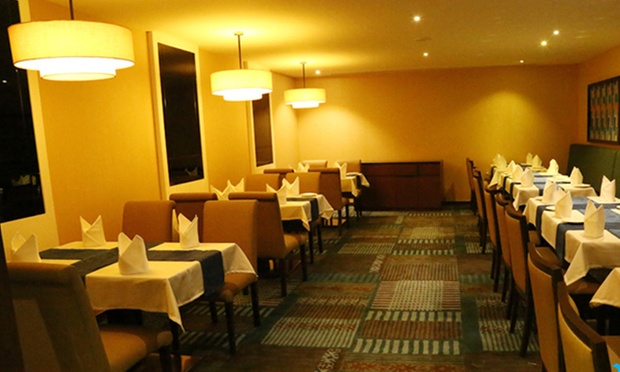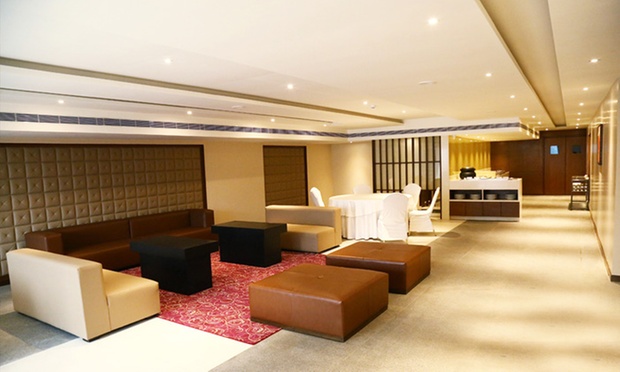 GROUPON MENU
Weekend:
Other Entertainment:
Artificial Tattoo Artist
Fortune Teller
Live Music
Welcome Drink
Soup
Veg Soup (1)
Non Veg Soup (1)
Starters:
Veg Starters (2)
Non Veg Starter (2)
Veg Main Course (11)
Non-Veg Main Course (4) [New: Including Prawns]
Italian (Live Pasta Station with 2 Sauces, Pizza & Baked Vegetables)
Mexican (Tacos, Chimchangas)
Chat Live (Sev Poori/Bhel Poori/Dahi Vada/Dahi Papidi/Pani Poori/Ragda with Aloo Tikki/Pav Bhaji/Cut Mirchi Bajji
Appam Live with Coconut Milk
Kiddies: Mini Veg Burgers, Smileys, French Fries, Chicken Nuggets
Desserts: 12 Varieties Including 3 Ice Creams with Cold Stone, Petit Fours, Cup Cakes, Chocolate Fountain Etc.
Accompaniments: Steam Rice/Sambar/Plain Curd/Papad/Pickle/Pachadi/Curd Rice/Mirchi Ka Salan/Raita/Vadiyams
Weekday:
Veg Soup (1)
Salads (5)
Non-Veg Starters (2)
Veg Starters (2)
Non-Veg Main Course (4) [New: Including Prawns]
Vegetarian Main Course (11)
Pasta & Pizza
Desserts (5)
Accompaniments: Steam Rice/Sambar/Plain Curd/Papad/Pickle/Pachadi/Curd Rice/Mirchi Ka Salan/Raita/Vadiyams
Groupon Partner: BlueFox@Madhapur
BlueFox@Madhapur specialises in North & South India, Continental and Chinese Cuisines, and its special feature is the place's ambiance. What's more, it is also located close to Huda Techno Enclave in Madhapur
Discuss this offer