Domestic Drinks & Starters at Fortune Select Excalibur, Sohna Road, Gurgaon
Sector 49, Gurgaon: Domestic Drinks & Starters at Fortune Select Excalibur
Hunger is a direct result of working, studying or pretending to do either. Avoid hunger games with this Groupon.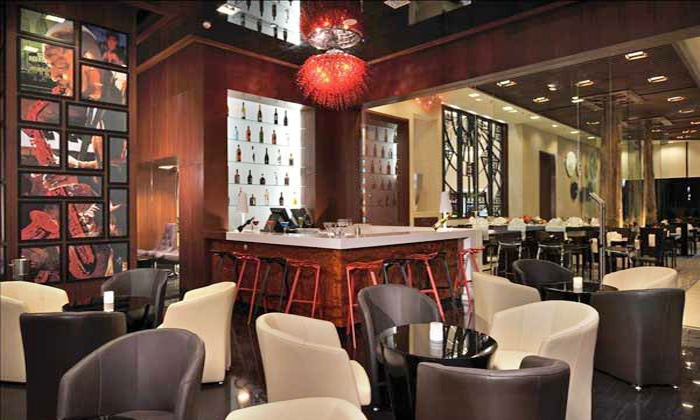 The Deal
Choose from the following food & drinks for 1 person:
Offer 1 (Valid at Karaoke Floor at Oriental Pavilion) - Rs.999 instead of Rs.1300: 4 Domestic Drinks + 2 Veg / Non-Veg Starters

Offer 2 (Valid at Nostradamus) - Rs.999 instead of Rs.2000: 4 Domestic Drinks + 2 Starters (1 Veg & 1 Non-Veg)
GROUPON MENU
Starter
Offer 1
Non-Veg
Chili Chicken
Fish Salt & Pepper
Veg
Veg Salt & Pepper
Spring Roll
Offer 2
Non-Veg
Chicken Tikka
Fish Amritsari
Veg
Paneer Tikka
Hara Bhara Kebab
Timings:
Oriental Pavilion:
Lunch: 12:30PM to 3:00PM
Dinner: 7:30PM to 11:00PM
Nostradamus:
Groupon Partner: Fortune Select Excalibur
Located in Sector 49 on Sohna Road, Fortune Select Excalibur is an upscale business hotel featuring a contemporary set up with comfortable rooms, business centers and dining options. The hotel provides premium accommodation with efficient service making this an ideal choice for business and leisure travelers. The hotel is close to tourist attractions, shopping centers and is just a 30min drive to the airport.
Discuss this offer