6 OR 12 Month Subscription of Online English Courses at London Institute of English
- EXPIRED
Valid Online Only
Authored by British Language Center – official international examination center for London Chamber of Commerce and Industry (LCCI), Trinity College London, The European Language Certificates (TELC) and Pearson, the largest educational institution in the world (Financial Times Group)
After completing the progress test, you receive a International Language Certificate, recognized by many international corporations such as Volkswagen, Shell, General Motors, Carrefour, Esso, Texaco, Cargill, Nestle, FIAT, Unilever, Basf and many others
Recommended by Mr. Terence Clark Ward – a journalist of an English newspaper and an author of best-selling course-books for learners of English
The Course is conducted using The Full Immersion in English method - for people who need to master English quickly but have little time. Full Immersion In English is a highly intensive series of lessons conducted entirely via the Internet, during which the student perfects and develops their communicative abilities in English (conversations), practices listening comprehension, and also learns practical English grammar and all the necessary elements of effectively making themselves understood in English
Online access anywhere, at student's own pace
Inclusive of all taxes and service charges
Offer Details
Offer is on Online English Language Course for 1 Person:
Offer 1 - Rs.599: Valid for 6 Month Subscription
Offer 2 - Rs.799: Valid for 12 Month Subscription
According to extensive research, great language skills provide advantages like highly developed brains and Shakespeare reading pets. Level up with this Groupon to British Learning Centre.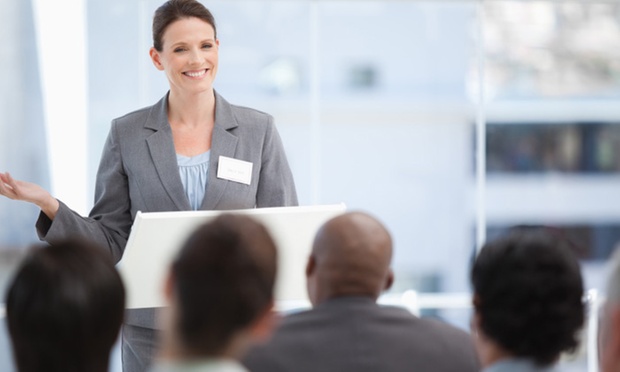 Groupon Partner: British Language Centre
British Language Centre offers various levels of English language courses using a teaching method called the Cambridge Communicative Approach (CCA). A placement test can point students to the right learning level. The courses are designed to support individual study. They are interactive and diverse. Once the course is successfully completed, a certificate is issued.
[youtube http://www.youtube.com/watch?v=gIKlT_CBoSw&w=560&h=315]
Discuss this offer