6 Month Online Spanish Course for Beginners OR Intermediate at Cambridge Institute
- EXPIRED
Offer is for online spanish course
Access the course from anywhere, at your own pace
Why Spanish:
It is the third most widely spoken language in the world. More than 500 million people speak it as their mother tongue or second language
It is the official language of more than 22 countries
It is one of the most important languages for international business, political congresses and international tourism
It is one of the official languages of the EU, MERCOSUR, UNESCO, UN and Red Cross
Learning Spanish will allow you to know the Spanish and Latin American cultures in depth
Learning Spanish is fun and can take you to different places in the world!
Why Cambridge Institute:
The prestigious Center of languages, Cambridge Institute, offers you a course at an unbeatable price
Course follows a fully customized learning plan for every level
It focuses on developing student comprehension skills with a combination of grammar and vocabulary learning
Available in 10 levels: A1.I, A1.II, A2.I, A2.II, B1.I, B1.II, B1.III, B2.I, B2.II and B2.III
The online course allows students from around the world to gain basic knowledge of Spanish
The course covers basic daily routine vocabulary and phrases helping students become familiar with the language used in everyday situation
The classes are designed to practice grammar, vocabulary, idioms and listening comprehension
Online exercises are held based on the course content or grammar sections
The course is for a duration of 6 months
Tests to revise everything you've studied in every module is provided thus helping you to visualize your progress
Take a test to determine the level you need to begin at - Click here
PDF Certificate will be provided upon successful completion of the course (additional cost of 9 €)
The teaching is done entirely in Spanish
For more information, Click here
Inclusive of all taxes and service charges
Like a pair of toy handcuffs, language unites people, and like a pair of cuffs with a missing key, the language bond can last a lifetime. Forge linguistic connections with today's Groupon.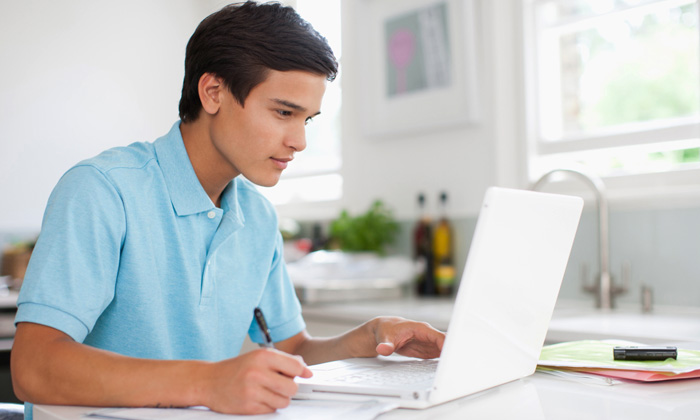 Groupon Partner: Cambridge Institute.
Cambridge Institute is a private educational center which specializes in language training, for English, Spanish, French and German. Their methodology has been a success for students who are committed to the training program, to whom they offer quality, innovation and a teaching plan completely adapted to their needs
With this philosophy, Cambridge Institute stands at the forefront of the sector and works daily with the determination to occupy this position even in the future, by earning the trust and respect of their students. They offer a broad portfolio of services to facilitate language learning, both for daily use and professional activities. Moreover, Cambridge bets for an active participation of students and the balanced development of the basic skills of any language: listening, reading and writing.
Whatever course you choose, the main goal of Cambridge Institute is to optimize the potential of all students with the best resources. They are backed by their experience and international prestige, which are the result of many years of hard work.
Discuss this offer