4-Course Lunch, Buffets and More at Citrus Cafe - Lemon Tree Premier, Bani Park
- EXPIRED
Located at Bani Park
Valid at Citrus Cafe
Inclusive of all taxes and service charges
The summer heat tires us all out after a day's work. Enjoy buffets and 4-Course Lunches at Citrus Cafe at the Lemon Tree Premier.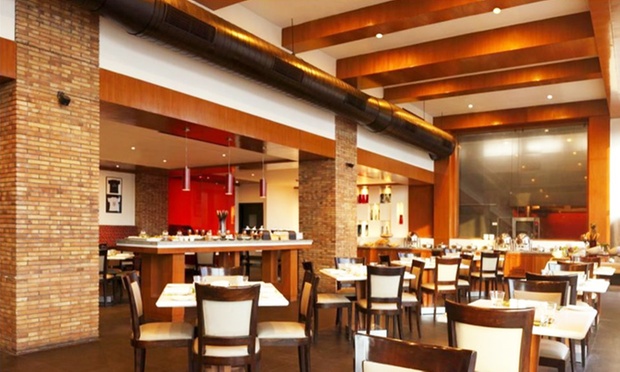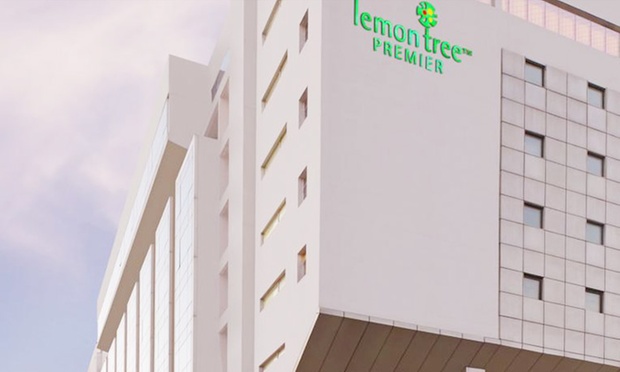 Buffet Breakfast:
Fresh Juices
Cut Fruits
Cereals
Cheese Platter
Cold Meat Cuts
Yogurt Preparations
1 Continental Main Course
1 Indian Main Course
Morning Bakeries
Live Dosa
Eggs to Order
Dinner Buffet Spread:
1 Veg Soup
1 Non-Veg Soup
3 Veg Salads
2 Non-Veg Salads
2 Curd Preparations
Non-Veg (Cold Cuts)
Cheese Platter
Cut Fruits
Whole Fruits
Achar / Papad / Chutney
2 Non-Veg Main Courses
8 Veg Main Courses
4 Desserts & Choice of Ice Cream
4-Course Lunch:
Soups:
Vegetable Sweet Corn
Dhaba Style Hot & Sour Soup
Starters:
Veg:
Aloo Kali Mirchi Ka Bonda (3 Pcs per Person)
Vegetable Galouti (3 Pcs per Person)
Non-Veg:
Fish Fingers (3 Pcs per Person)
Chicken Lachedar (3 Pcs per Person)
Main Courses:
Paneer / Chicken (Kadhai Or Makhani Preparation)
Subz Kali Mirch Or Palak Mutter / Aloo
Yellow Dal Tadka
Served with Steamed Rice & Tandoori Roti
Desserts:
Gulab Jamun (2 Pcs per Person)
Ice Cream Vanilla / Strawberry (1 Scoop per Person)
Groupon Partner: Citrus Cafe - Lemon Tree Premier, Jaipur
The plush and spacious interiors at the new Lemon Tree Premier, Jaipur take the zing up a notch. This chain of upscale business and leisure hotels elevates the Lemon Tree experience while retaining the same freshness, quirkiness and energy that Lemon Tree is well known for. Lemon Tree Premier pampers the style conscious and upbeat traveler with its personalized services, premium in-room amenities, award-winning restaurants and fun experiences.
Its in-house multi-cuisine coffee shop, Citrus Café, has an eclectic all-day dining menu including Indian, European, American and pan-Asian cuisines. Patrons can look forward to wholesome buffet breakfast buffet, and a wide range of popular Indian, south Indian, Asian and Western preparations.
Discuss this offer