1 Year Subscription of Reader's Digest Online Digital Magazine by Magzter
1 Year Subscription of Reader's Digest Online Digital Magazine by Magzter
Joy or sorrow, sickness or health, a book will stand by you always… Get this Groupon and read away!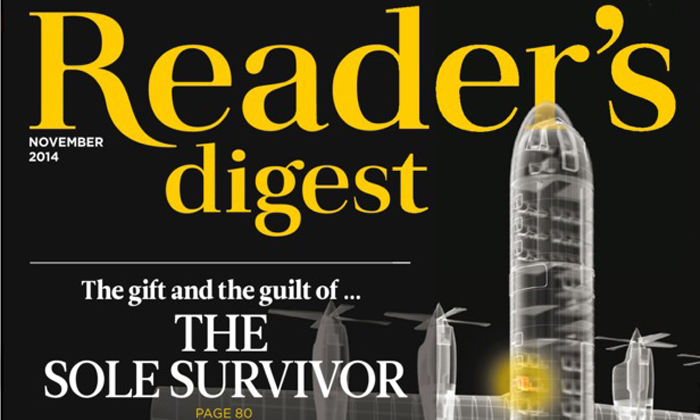 The Deal
Pay Rs.299 instead of Rs.799 for a 1 Year Subscription of Reader's Digest Online Digital Magazine
Groupon Partner: Magzter
Magzter is the world's largest cross platform global digital magazine store. Headquartered in New York, it is registered as a Delaware C Corp. In June 2011, Magzter launched their mobile app and their magazines are currently available across multiple devices.
Reader's Digest:
Reader's Digest has been the world's biggest-selling magazine for nearly nine decades. It is also India's largest-selling magazine in English. Beneath the fun and excitement of its pages, the Digest is, above all else, a serious magazine that never loses sight of the fact that, each day, all of us confront a tough, challenging world. To the millions who read the Digest, it is not a luxury—it is a necessity. Deep within its widely varied package of humour, real-life dramas and helpful information, there is in every issue of the Digest a subtle power that guides people in every aspect of their lives.
Discuss this offer