Starters with UNLIMITED Drinks & 4-Course Meal at Mosaic at Country Inn & Suites, Sohna Road, Gurgaon
- EXPIRED
Sohna Road, Gurgaon: Starters, UNLIMITED Drinks & MORE at Mosaic at Country Inn & Suites
Stop drooling at the delicious food on your screen and get yourself some. Grab a bite with this Groupon.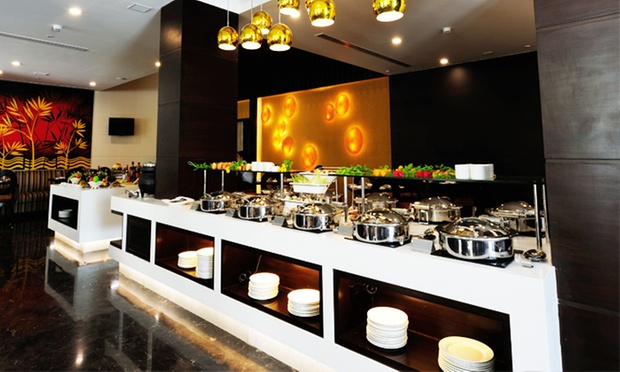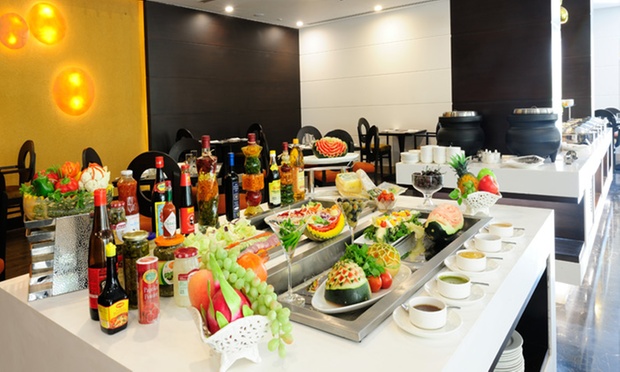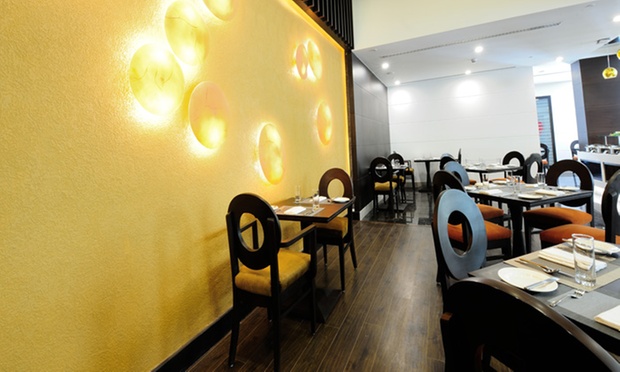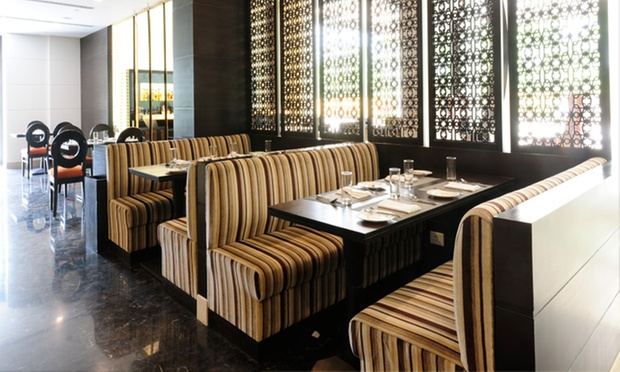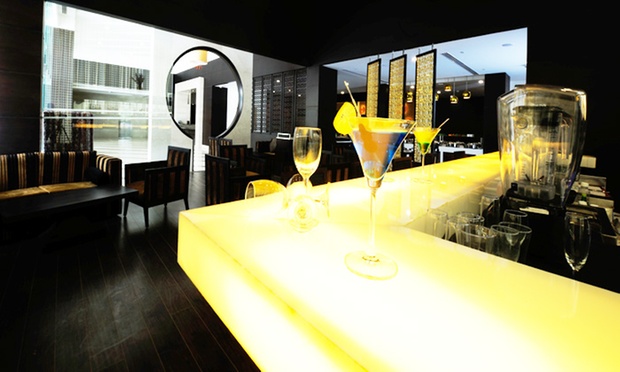 The Deal
Choose from the following food & drinks for 1 person:
Offer 1 - Rs.999 instead of Rs.2799:
UNLIMITED Domestic Drinks
2 Veg / Non-Veg Starters
4-Course TDH Dinner

Offer 2 - Rs.1499 instead of Rs.3599:
UNLIMITED Imported Drinks
2 Veg / Non-Veg Starters
4-Course TDH Dinner

Offer 3 - Rs.1999 instead of Rs.4999:
UNLIMITED Premium Imported Drinks
2 Veg / Non-Veg Starters
4-Course TDH Dinner
TDH Lunch / Dinner Menu (Choose 1 from each Course)
Salads / Soups
Classic Caesar Salad
Mixed Field Green Salad
Smoked Beans and Pineapple Salads
Tomato Soup
Manchow Soup
Chicken Clear Soup with Celery and Leaks
Starters
Veg Salt & Pepper
Chili Potatoes
Chicken Salt & Pepper
Chicken 65
Main Course
Daal Makhani
Dum Ka Kadhai Paneer
Exotic Chinese Greens in Hot Garlic Sauce
Thai Veg Green Curry
Murg Makhani
Home Style Chicken Curry
Sliced Fish In Black Bean Sauce
Thai Chicken Green Curry
Peas Pulao
Green Salad
Raita
Accompaniments: Unlimited assorted Breads and Rice
Desserts
Choice of an Ice Cream
Gulab Jamun
Darsan
Complimentary 1 Soft Beverage
Timings:
Mon to Sun - Lunch : 12:30 PM to 3:00 PM
Mon to Sun - Dinner : 7:30 PM to 11:00 PM​
Groupon Partner: Mosaic at Country Inn & Suites
Located on Sohna Road, Country Inn & Suites is an internationally branded business hotel with 51 well appointed rooms that offers contemporary facilities and world-class service. With warm hospitality and unbeatable amenities like two on-site restaurants, a health club and spa, an expansive banqueting and conferencing space, indoors & outdoors venues and a fully equipped boardroom, an outdoor pool overlooking the Aravalis Mountains. Sumptuous world delicacies served at Mosaic our multi cuisine restaurant offers lip smacking menu with a great blend of liquid pleasures at The Big Shot , making for an unforgettable experience. So indulge in a low-key lunch, a leisurely dinner or a midnight snack!
Discuss this offer