Stress Management Sessions by HealthEminds, Online Service
- EXPIRED
If you ignore the symptoms of stress for too long, they can have long-term negative impacts on your health and well-being.
Don't wait until stress affects your health, relationships or quality of life.
Start practicing a range of stress management techniques today.
Symptoms include:
Low energy, feeling tired all the time
Aches, pains and tense muscles
Rapid heartbeat
Difficulty breathing
Lack of appetite
Loss of sexual desire/ability
Easily Irritable
Poor Sleep or insomnia
Headaches and dizziness
Frequent illness or infections
Difficulty concentrating
Why Counselling?
The most effective way to manage stress is to train your mind to learn healthy coping tools.
Talking to a counsellor will help you identify areas of stress, and teach you preventative strategies or techniques to help manage stressful situations.
Benefits of Counselling:
Discuss your concerns with an expert in the field
Gain a better understanding of the stressors in your life
Formulate a stress buster plan tailored to your personal needs
Learn and practice relaxation skills
Practice goal setting and time management strategies
Offer Details
Offer is on Stress Management Sessions:
Offer 1 - Rs.299: Valid for 3 Sessions
Offer 2 - Rs.499: Valid for 6 Sessions
It's not just your physical well-being that counts. Ensure you're stress-free with this Groupon!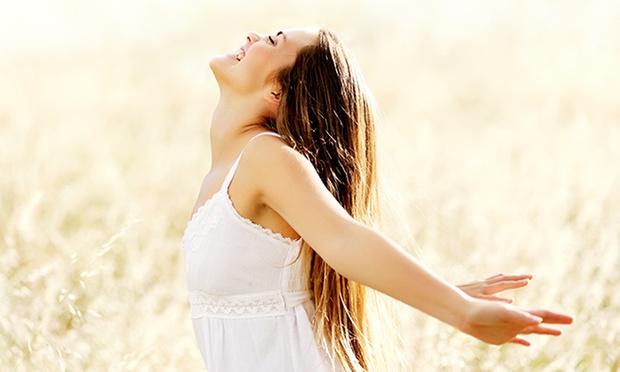 The Deal
Choose from the following offers for 1 person:
Offer 1 - Rs.299 instead of Rs.1500: 3 Stress Management Sessions
Offer 2 - Rs.499 instead of Rs.3000: 6 Stress Management Sessions
Timings: 9:00AM to 5:00PM
Groupon Partner: Healtheminds
At HealthEminds, the professionals are committed to improving each individual's mental and physical well-being and promote healthy living. If you are looking to make a change and holistically help others choose a healthier lifestyle sign-up and be part of our panel of experts. Their panel comprises of renowned psychiatrists, psychologists, counsellors, life coaches and nutritionists. Their healthcare professionals are equipped to help you improve your personal and/or professional development. HealthEminds understand people live hectic lives, juggling home and work and therefore provide you with the option of choosing the professional you would like to see as well as picking a time and day that fits into your schedule.
HealthEminds also has an offline program customized for corporates and educational institutions. Their team works with corporates to build on employee morale, motivation and performance; life skills coaching for managers, department heads, and vice presidents to become successful leaders; and assist in resolving work related mental and emotional issues amongst employees. They have also developed specialized training programs for educational institutions which tackle learning difficulties, personality development and career counselling. They also provide support to students, teachers and parents.
WHD15
Discuss this offer