Mothers15 ETL and Database Testing Online Courses by Dwbiadda
- EXPIRED
ETL and Database Testing Online Courses
Course Duration: 8 Hrs
Live instructor Led interactive Online Training course​
Pre-recorded videos sent via Email
Live Interactive Sessions
Life Time video accessing of Videos to students
Instructors are the Real time working employees
Instructors are from top MNC's having more than 6+ years of experience in their respective fields
Real time scenario's oriented training
Current market trend oriented training
Find them on Facebook here
Inclusive of all taxes and service charges
Computer applications are more complex these days with technologies like android and also with lots of smart phone apps. Validating databases are an essential part of quality of any software product. Learn more about ETL or Database Testing with this Groupon.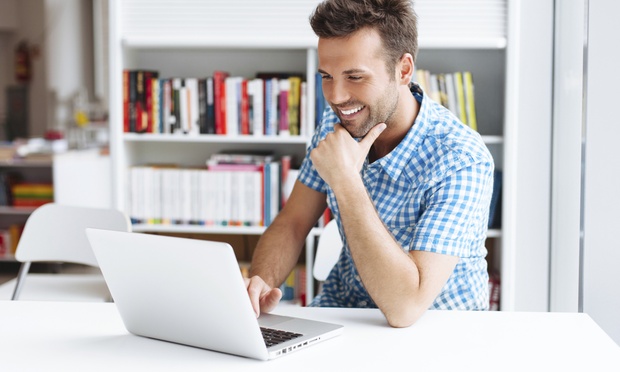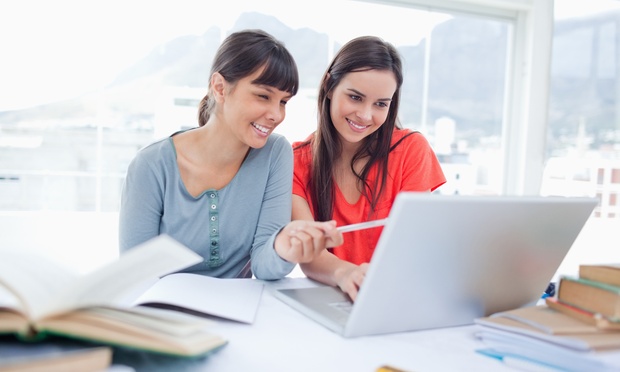 Offer 1: ETL Testing inclusions
Module 1: DWH Concepts
What Is DWH? Basic Knowledge About DWH
Dwh Architecture
Data Mart And Its Types
Dm And Dwh
Data Cleaning
Data Scrubbing
Data Masking
Normalization
Ods
Stg Area
Dss
Module 2: ETL Basics
Difference Between Oltp And Data Warehousing
Data Acquisition
Data Extraction
Data Transformation
Data Loading
Difference Between Oltp Vs Ods; Olap Vs Dss
Dimension Modeling
Dimensions
Facts
Aggregates
Dwh Schema Designing
Module 3: Data Marts
Dependent Dm
Independent Dm Database Design
Star Schema, Snowflake Schema, Galaxy Schema
Fact Constellation Schema Scd (Slowly Changing Dimensions)
Type1scd  Type2scd  Type3scd Basic Concepts In Sql
Module 4: ETL Testing Concepts
Introduction Of ETL Extract, Transform, Load
ETL Tools And Their Types
ETL Architecture
ETL Testing And Its Importance
Different ETL Tools Architecture
Module 5: ETL Tools & Testing
Data Extract, Data Transform, Data Load
Import Source-Import Target
Mappings, Workflows
Transformations, Functionalities, Rules And Techniques
Import And Export
Queries Preparation Based On Transformations
Importance Of Etl Testing
Creating, Running And Analyzing Mappings, Sessions And Workflows
Module 6: White Box And Black Box Testing Functionality In Different Transformation Rules
Sample Loading From Source Target
Sorter Transformation
Filter Transformation
Router Transformation
Expression Transformation
Joiner Transformation
Union Transformation
Aggregator Transformation
Rank Transformation
Stored Proceedure Transformation
Sequence Generator Transformation
Flat File
SQL Transformation
Module 7: Different Testing Methods & Processes
SDLC And Methods/Models
STLC And Methods/Models
SDLC vs STLC
Reverse Engineering
QC (Quality Center And Bugzilla)
Roles And Responsibilities
Minus,Duplicate,Count,Intersection,Etc
Detect Defects
Defects Logging And Reporting
How To Prepare Queries Very Quickly With The Help Of Mapping
Performance Tuning And Performance Testing, Report Testing, Ui Testing
Quality And Different Standards That Tester Should Follow, Why?
Test Plan Preparation
Test Cases Preparation
Preparation Of Test Data
Module 8: Testing Concepts
White Box Testing
Black Box Testing
Gray Box Testing
Regression Testing
Smoke Testing Vs Sanity Testing
User Testing
Unit Testing
Integration Testing
Module Testing
System Testing
UAT
Offer 2: Database Testing inclusions
Module 1: Database Concepts Overview
What Is Database Application?
Testing The Application Vs. Testing The Dmbs
Back End vs Front End Testing
QA Ing Data Who Is Responsible?
What Should Be Test In The Database?
Knowledge Required For The Database Tester
Database Testing Phases
Database Testing Methodologies
Structural Database Testing
Functional Database Testing
Module 2: Basic SQL (Structured Query Language)
SQL Coding Standards What You Need To Know
SQL Basics: Select, Insert, Update And Delete
Using The Select Statement To Test Data
Using The Insert Statement To Generate Test Data
Testing For Application Accuracy Using The Update And Delete Statements
Testing For Basic Data Integrity Using Constraints
Module 3: Testing With SQL
Joining Tables
Using SQL Queries For Data Verification
How Concurrency Issue Affect Data Accuracy
Database Objects:
Views Indexes Stored Procedures Triggers User €" Defined Functions
Module 4: Using SQL in Scripting Languages
Structural Database Testing Using Toad Tool :
o Database Schema Tests
o Database And Devices
o Tables, Columns Types, Defaults And Rules
o Keys And Indexes
o Individual Procedure Tests
o Integration Tests Of Procedures
o Testing Update Triggers
o Testing Insert Triggers
o Testing Delete Triggers
Integration Tests of Sql Server
Functional Database Testing Using Qtp With Vb Script
Dividing Back End Based On Functionality
Checking Data Integrity And Consistency
Test Back End Via Front End
Login And Ser Security
Stress Testing
Catching Common Database Application Hacks
Test Cases Protecting Against Sql Injection And Other Common Hacks
Session Wrap Up
Summary
Final Questions
Groupon Partner: Dwbiadda
Dwbiadda is an online professional's adda that offers business and software oriented courses at affordable prices. They offer videos, live interactive sessions and course material scripted by top tech gurus of the field.
Mothers15
Discuss this offer