1 Year Subscription of Cosmopolitan India Online Magazine by Magzter
1 Year Subscription of Cosmopolitan India Online Magazine by Magzter
You don't have to play masculine to be a strong woman! Be the sassy, stylish you with a little guidance from Cosmopolitan with this Groupon.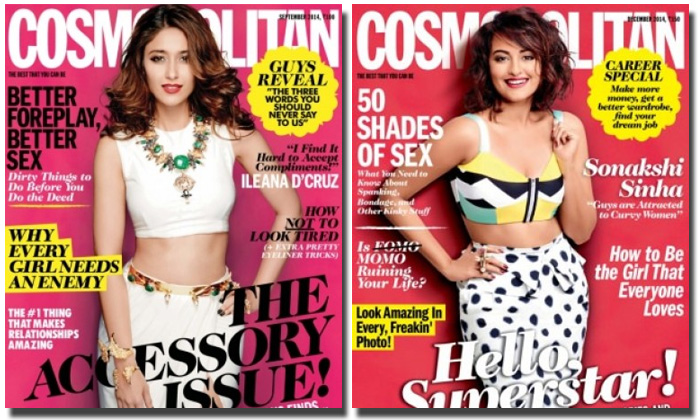 The Deal
Pay Rs.299 instead of Rs.799 for a 1 Year Subscription of Cosmopolitan India Online Digital Magazine
Groupon Partner: Magzter
Magzter is the world's largest cross platform global digital magazine store. Headquartered in New York, it is registered as a Delaware C Corp. In June 2011, Magzter launched their mobile app and their magazines are currently available across multiple devices.
Cosmopolitan India:
Cosmopolitan isn't just a magazine, it's a religion. Now in its 17th year in India, Cosmopolitan is the world's largest selling magazine, with 200 million readers annually in a 100 countries. It is published in over 26 languages, but at its core, it speaks only one – that of fun fearless females globally. Another language it speaks? That of stupendous success! Each month Cosmopolitan features some of the biggest celebrity names on its cover; it has launched the glamour careers of more gorgeous girls than we can count. Top Indian actresses, models and singers have been on the cover of Cosmopolitan before the rest of the world recognised their spark-because we know a fun fearless female when we see one! When we put someone on the Cosmopolitan cover, we acknowledge her right to be counted among the best in the business.
Love, sex, relationships and men are at the heart of Cosmopolitan, but there's also style and beauty, health and fitness, work and leisure, celebrity and entertainment. Perhaps most unique is the way in which Cosmopolitan blends glamorous and gutsy, intimate and open-minded. It brings women across the world in countries as diverse as Finland, South Africa and India, together on a common platform.
Cosmopolitan is about celebrating women; it supports, encourages, entertains, amuses, inspires and uplifts-helping its readers be the very best that they can be. For a girl who thinks of herself as fun and fearless, there's simply no other magazine.
Discuss this offer