Masala Dosa, Pizza, Burger & More at Hot Millions, Sector 17-C
- EXPIRED
Located in Sector 17-C
Hot Millions is a chain of restaurants, bars and hotels with over a dozen outlets
First outlet was established in 1979
Inclusive of all taxes and service charges
The hamburger, America's national meal, has always been served during Independence Day cookouts and the competitive-eating portion of presidential debates in the country of red, white and blue. Being Indians and great foodies, its time we pledge allegiance to the patty as well with today's Groupon to Hot Millions.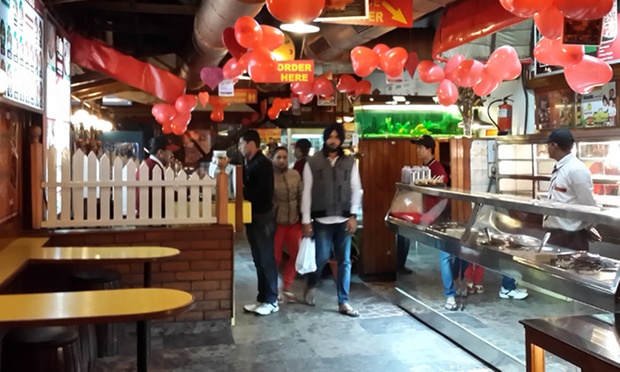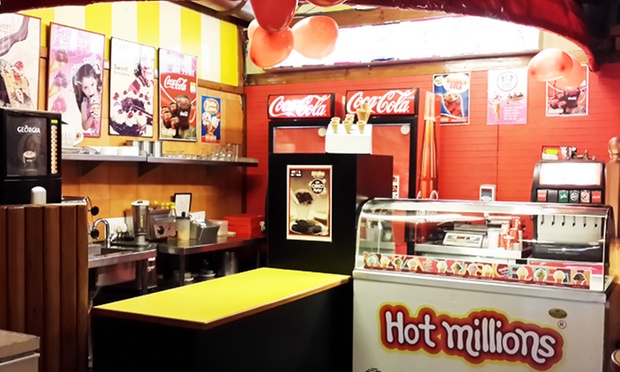 Pizza
Veg
Margharita Pizza
Cheese Caps Onion Pizza
Cheese Caps Onion Tomato Pizza
Cheese Caps Onion Paneer Pizza
Mushroom Onion Cheese Pizza
Veg Pizza (Onion, Caps, Mushroom, Paneer, Baby Corn & Olives)
Paneer Tikka Pizza
Mushroom Tomato Caps Chili Pizza
Veg Extravaganza
Non-Veg
Keema Cheese Pizza
Frankfurter Cheese
Chicken Onion Cheese Pizza
Hawaiian Pizza
Chicken Tikka Pizza
Salami Onion & Chili Pizza
Chili Chicken Pizza
Pepperoni Pizza
Non-Veg Extravaganza
Sandwich
Veg Sandwich
Veg Cheese Sandwich
Tomato Sandwich
Chicken Sandwich
Sizzler
Veg Sizzler
Chicken Sizzler
Veg Chinese Sizzler
Non-Veg Chinese Sizzler
Veg Thali
Tomato Paneer
Dal Makhani
Mix Veg Preparation
Raita
Naan / Roti / Parantha
Rice
Achar
Papad
Dessert
Groupon Partner: Hot Millions
Started in 1979, Hot Millions uses the same initials as the founder Harinder Mohini. The cafe offers a range of fast food and Indian dishes to whet the diners appetite. Due to the centralization of the mother kitchen, Hot Millions has maintained its quality and standard since all the items are prepared there in semi-cooked form and then distributed to various outlets.
Discuss this offer