Lunch Buffet with Drinks at Tao – The World Cuisine, S-26, Chandigarh
Lunch Buffet with Drinks at Tao – The World Cuisine, S-26, Chandigarh
Fabulous food, a chic décor and great service - experience the holy trinity of dining out with this Groupon for a buffet lunch at Tao – The World Cuisine!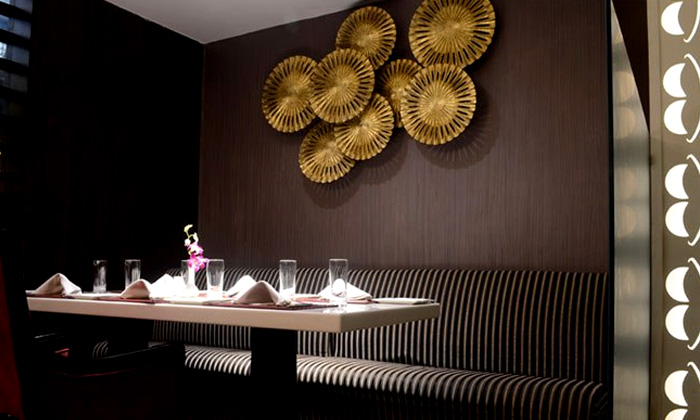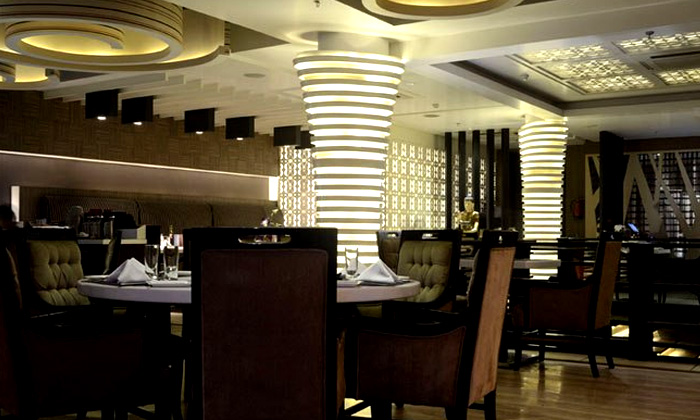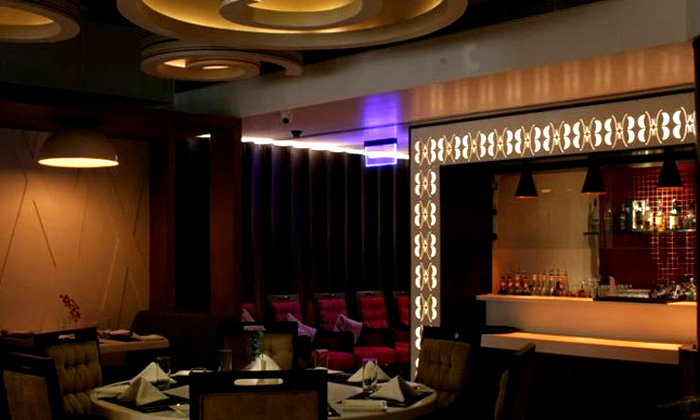 The Deal
Choose from the following:
Offer 1 - Rs.425  instead of Rs.849 (Monday - Friday): Veg / Non-Veg Buffet Lunch + 2 Drinks
Offer 2 - Rs.525 instead of Rs.949 (Saturday-Sunday): Veg / Non-Veg Buffet Lunch + 2 Drinks
Drinks include:
1 Imported Drink (Specific Brand)
1 Brewed Drink / Mocktail / Glass of Red OR White Drink / Fresh Lime
GROUPON MENU
Buffet Spread Includes:
4 Starters (2 Veg & 2 Non-Veg)
2 Chinese/Thai Soup (1 Veg & 1 Non Veg)
4 Types of Salads (3 Veg & 1 Non Veg)
2 Arabic Dips with Pita Breads & Lavas
3 Non Veg Main Course Items (Chicken & Fish)
2 Indian Veg Main Course
2 Chinese Veg Main Course
1 Rice Dish
1 Noodles
1 Thai Curry with Steamed Rice
6 Types of Dessert
Assorted Breads (4 types) - Lacha Paratha, Naan, Butter Naan & Roti
Timings: 11:30PM to 4:00PM
Groupon Partner: Tao – The World Cuisine
Located in Sector 26, Tao is a multi-cuisine restaurant serving cuisines from across Asia. It sports a modern and chic ambience. A wall hanging with Chinese scriptures adds an element of the oriental to the décor. The open kitchen gives the guests a view of the kitchen and they can see their meal being cooked by the professional chefs. The restaurant also boasts of a lounge and a nightclub.
Discuss this offer