Chocolate Messages by Chocolicious
Offer is on Chocolate messages
Offer 1 - Rs.145: 1 Line Chocolate Message (9 Letters)
Offer 2 - Rs.225: 2 Line Chocolate Message (18 Letters)
Offer 3 - Rs.295: 3 Line Chocolate Message (27 Letters)
Click here for Facebook page
Free delivery across Bangalore
Inclusive of all taxes and service charges
Chocolate is a word that originated from the fact that good things take time - especially good things to eat. Actually that isn't true but you have to admit that it is a pretty delicious way to explain the origin of a word. Chocolicious is a gourmet chocolate maker that specializes in handmade truffles, specialty chocolates and gifts, all elegantly & beautifully hand-packaged & wrapped.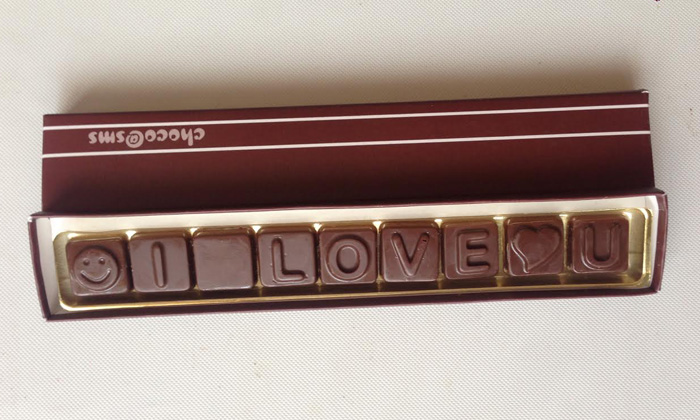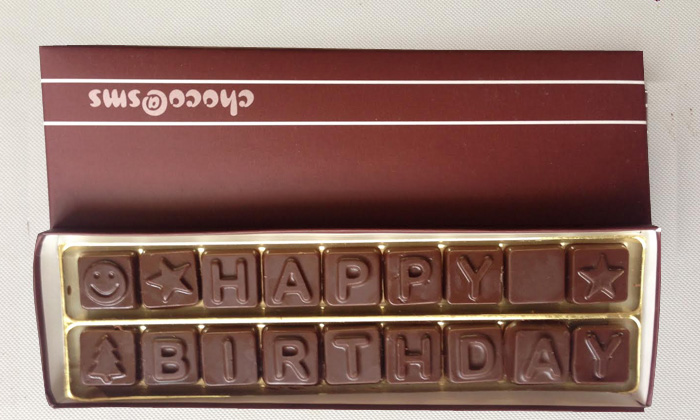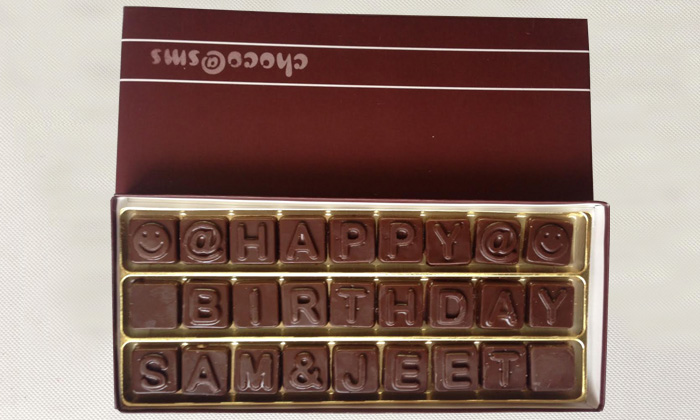 The Deal
  Choose from the following:

Offer 1 - Rs.145 instead of Rs.300: 1 Line Chocolate Message (9 Letters)
Offer 2 - Rs.225 instead of Rs.450: 2 Line Chocolate Message (18 Letters)
Offer 3 - Rs.295 instead of Rs.600: 3 Line Chocolate Message (27 Letters)
Product Overview
Personalize your chocolates with custom messages. Write upto 3 lines and surprise your loved ones.
Discuss this offer