UNLIMITED Lunch / Dinner at Zodiac Restaurant: Navrangpura
Navrangpura: UNLIMITED Lunch / Dinner at Zodiac Restaurant
Buffets spare diners the paralyzing indecision of a long menu and whether it's more appropriate to call the waiter 'Boss' or 'Guru'. Enjoy a buffet spread with this Groupon to Zodiac.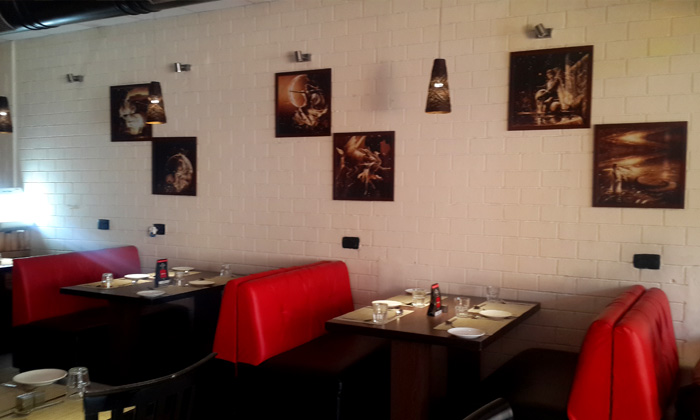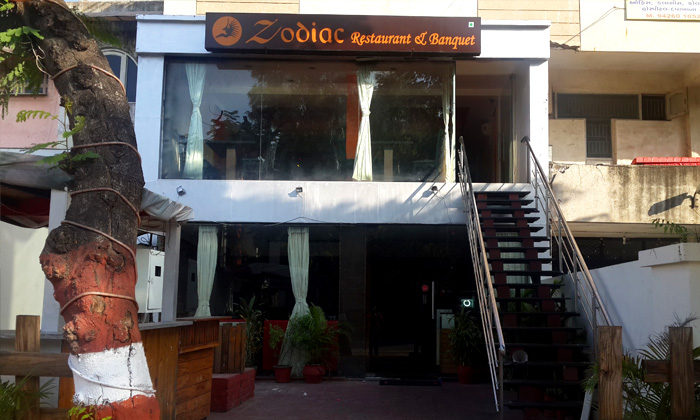 The Deal
Pay Rs.249 instead of Rs.449 for an UNLIMITED Lunch / Dinner for 1 Person
GROUPON MENU
2 Mocktails (Choose Any 1)
2 Soups (Choose Any 1)
1 Starter
1 Chaat
2 Main Course Preparations- 1 Paneer & 1 Veg Preparation
Green Salad
2 Indian Breads
Rice / Pulao
1 Dal Preparation
Buttermilk
Pickle, Papad
Ice Cream (Limited To One Serving)
Timings:
Lunch: 11:00 AM to 3:00 PM Dinner: 7:00 PM to 11:00 PM
Groupon Partner: Zodiac Restaurant
With a contemporary decor, cheerful lighting & a casually elegant ambiance, Zodiac is situated in Navrangpura in Ahmedabad. They serve authentic Indian cuisine & their focus is on their customers' satisfaction.
Discuss this offer