PMP Exam Prep, Online Prep Courses & More by Cognitel Training Services, Online Courses
- EXPIRED
Be a Project management Professional with a choice of online courses
Click here to know more about Online PMP Exam Preparatory Simulation Tests
Click here to know more about Online PMP Certification Refresher Course
Click here to know more about Online PMP Certification Course
Click here to know more about Instructor Led Online PMP Certification Course
Inclusive of all taxes and service charges
Managing a project and being an efficient manager takes a lot more than multiple degrees and technical knowledge. Test your project management skills and giddy up for the PMP Exams with this Groupon.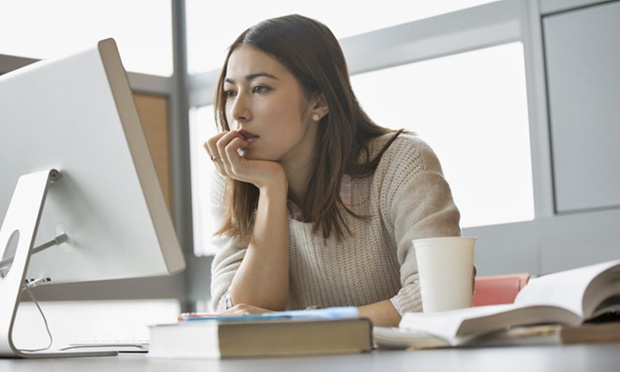 Know more about the courses:
Groupon Partner: Cognitel Training Services Private Limited
Cognitel is India's leading and premier Information Communication Technology (ICT) training and consulting organization. From it's year of inception, Cognitel has delivered cutting edge technical and business training to large fortune 500 companies. Cognitel's fast growing list of clients include companies across the world like Airtel (India, Africa, Bangladesh), Vodafone (India), Etisalat (Middle-East), AXIS (Indonesia), Viva (Bahrain), Ericsson (India), Huawei (India), Alcatel Lucent (India, Romania), Indus Towers (India), Bharti Infratel (India), American Towers (India), India Infoline (India), Tech Mahindra (India), Gulf Business Machines (Bahrain), Evalue Serve (India), Telesonic (India) etc.
Cognitel is in it's 6th year of operation and has been able to carve an independent presence for itself, in the education market. It is one of the few companies in the world that has built a state of the art ICT Lab (test bed of BTS, BSC, RAN, Transcoder, Routers, Switches, Firewall, MUX, MW etc.) at Gurgaon.
Cognitel is the first company to host the ICT lab on cloud, which means, the students can access the lab, remotely. This does not limit them to just telecom, but IT training such as VMware, Cloud Infrastructure, Servers and Storage as well.
In a short span of time, Cognitel has become a formidable player in the online education space with launch of many e-learning products, such as LTE, PMP, PRINCE2, ITIL, CBAP, 6 SIGMA, SCRUM, AGILE.
Cognitel is a Registered Education Provider (R.E.P.) with Project Management Institute (P.M.I.), United States to deliver training related to Project Management.
Cognitel is Huawei India's Learning Partner, to deliver training to Huawei's employees, customers and vendors.
Discuss this offer