Consultation & Tattoo Removal at Waves Wellness, 2 Locations
- EXPIRED
Choose from 2 locations across Ahmedabad - Navrangpura and Prahladnagar
Unisex offer
Inclusive of all taxes and service charges
While standing out from the crowd is always a good thing, sticking out with a boring tattoo is another matter altogether. Turn heads with this Groupon!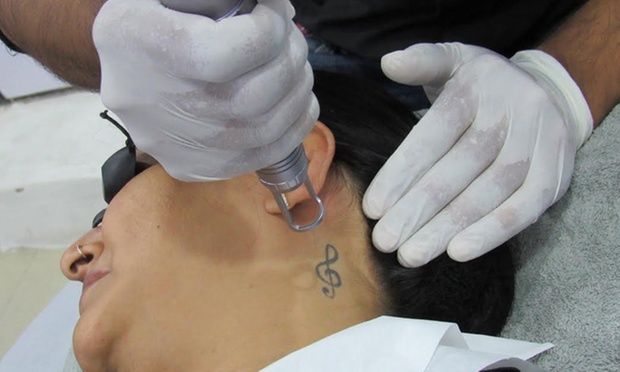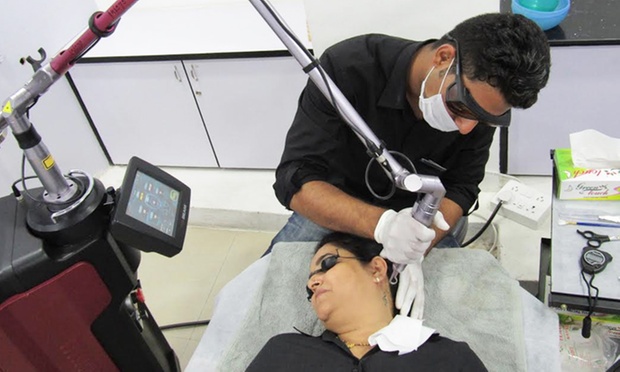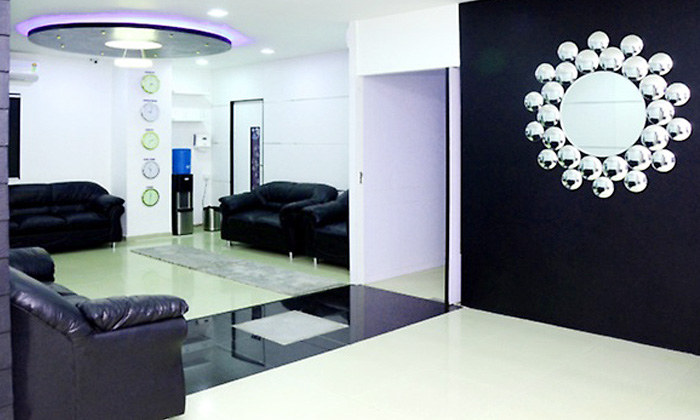 2 Locations:
Navrangoura - 105, Ambalal Avenue, Stadium Cross Roads, CG Road, Navrangpura, Ahmedabad
Prahladnagar - 101, Ashirvad Paras, Corporate Road, B/H Sales India, Prahladnagar, Ahmedabad
Groupon Partner: Waves Wellness
Waves Wellness is an advanced cosmetic clinic that offers the latest technologies and therapies in laser skin treatments, in a relaxed and friendly atmosphere. Their services are personalized to meet individual needs of every client for effective results. All procedures and treatments are conducted by certified laser operators with an extensive medical knowledge of the skin and its functions.
Through initial counseling, clients are educated about treatment options that will be ideal according the health of their skin in order to produce optimum results.
Tattoo Removal:
People across the world get tattoos done for various reasons like beliefs, love, attitude, recognition or just as a hobby. Tattoo ink usually lies in the dermis layer of skin. Unless the tattoo is removed with a proper laser, the ink remains in the skin for life. 
During tattoo removal, with the help of laser , the ink inside the skin is broken down into smaller particles that are later washed away by the body. At Waves Wellness, the tattoo removal is done with India's first US FDA approved Tribeam premium laser that gives safe & fast results. Waves has developed world's first objective tattoo analysis that will help in giving you an idea about the number of sessions required, cost per session, as well as the kind of result that will be achieved.
Usually, black ink and red ink are removed easily and other colours of ink are more difficult to remove. It takes a minimum of 4-6 sessions at 6-8 week intervals for removal of a tattoo. The extent of result depends on a lot of factors like the skin colour of the person, how old the tattoo is, whether it has been touched up or not, on which body part the tattoo is, and how the tattoo had healed.
After tattoo removal, there are temporary blisters in the area and care has to be taken to protect the treated area from sunlight, chemicals and injury.
Discuss this offer