2 Packs of CTC Leaf Tea by Flavlitee Tea, FREE Home Delivery
Offer is on CTC Tea and CTC Tea Gold packs
Offer 1 - Rs.99: 2 Packs CTC Leaf Tea (250gms)
Offer 2 - Rs.229: 2 Packs of CTC Leaf GOLD Tea (500gms)
Procure tea from gardens of Assam and Darjeeling
FREE Doorstep delivery
Free delivery across Ahmedabad
Inclusive of all taxes and service charges
Like watching the sun rise or seeing a baby climb down from a tree on its own, drinking tea can help you relax. Soothe your senses with this Groupon.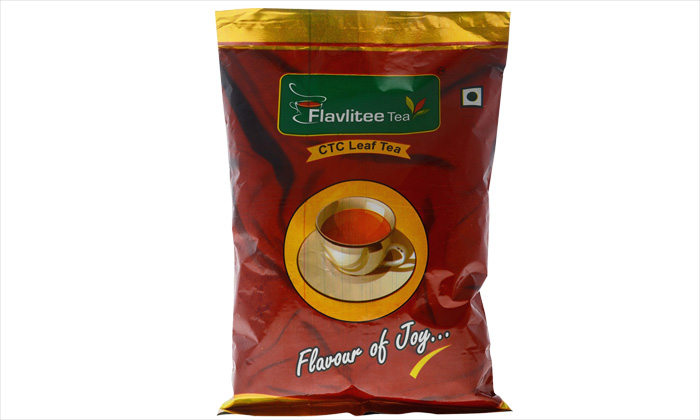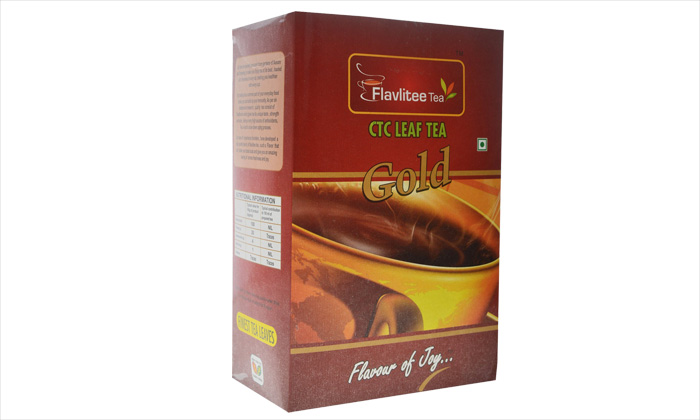 The Deal
Choose between the following:
Offer 1 - Rs.99 instead of Rs.170: 2 Packs CTC Leaf Tea (250gms)
Offer 2 - Rs.229 instead of Rs.450: 2 Packs of CTC Leaf GOLD Tea (500gms)
Brand Overview: Flavlitee Tea
Owned by R G Global, Flavlitee Tea offers customers high quality tea developed by high quality blend. The tea leaves are specially procured from the gardens of Assam and Darjeeling.
Discuss this offer